Despite suffering with food allergies since childhood, Charleh Dickinson has never lived life in the slow lane.
In fact, it is out of setbacks that she has seen opportunity, launching a successful paleo food blog and business whilst still a student. Today, Designed2Eat is a thriving enterprise with 30 stockists around the UK and Europe, and Charleh (now a graduate!) the proof that you really can have your cake – and eat it.
Read on to meet a woman who juggled 6am starts with studying, international athletics with allergies, and part-time PR work with full-time entrepreneurship. Charleh: we salute you!
In the spotlight:

Name: Charleh Dickinson

Age: 21

Location: Sheffield

Degree: Food Marketing Management at Sheffield Hallam
Tell us a bit about yourself and your journey to becoming an entrepreneur. Have you always been interested in enterprise?
Ever since I could walk, I've been involved with sport. My mother was an international swimmer and always encouraged my brother and I to be as active as possible. This led me to compete in modern pentathlon, swimming and athletics to an international standard throughout high school and college. So, even though my dad has been self-employed for the majority of my life, there was never any pressure to follow. He admits that he taught us a lot about business and business tools as we were growing up, in a covert kind of way, but we were always encouraged to do what we love and to work hard at that.
Where did the idea for Designed2Eat come from?
The idea for Designed2Eat came from my personal struggle with auto-immune conditions. With my sports, I was constantly travelling, and I knew practically every service station in the country! But, as I'm allergic to gluten, wheat and dairy, it meant picking up food on the go was very difficult, especially if I wanted something healthy. My original idea was to open a healthy fast food restaurant but, when I discovered the paleo lifestyle through a friend at work (I was a lifeguard and swimming teacher throughout college), I started blogging. I wanted to show that you could eat healthily, on a budget, and still live a successful and busy lifestyle. My audience grew quite quickly, but it wasn't until I went to Sheffield Hallam University that Designed2Eat became a business.
How did you progress your business from idea to reality?
The first step was turning Designed2Eat into an affiliate blog. After making hundreds of recipes, I wanted to help people get the ingredients conveniently. I also started working at a healthy fast food restaurant (having stopped my sports in order to focus on D2E) and developed an interest in product development, playing with ingredients for an on-the-go snack that tastes delicious but without any nasties.
How did you identify your audience and market test your products?
In March 2013, I started taking my snacks to little food festivals on the street, and it was from here that the products matured and improved. I had the nutrition and food knowledge to create a healthy cake, but I needed the consumers to tell me what tasted good. I took their feedback and tweaked the recipes to reflect what they wanted.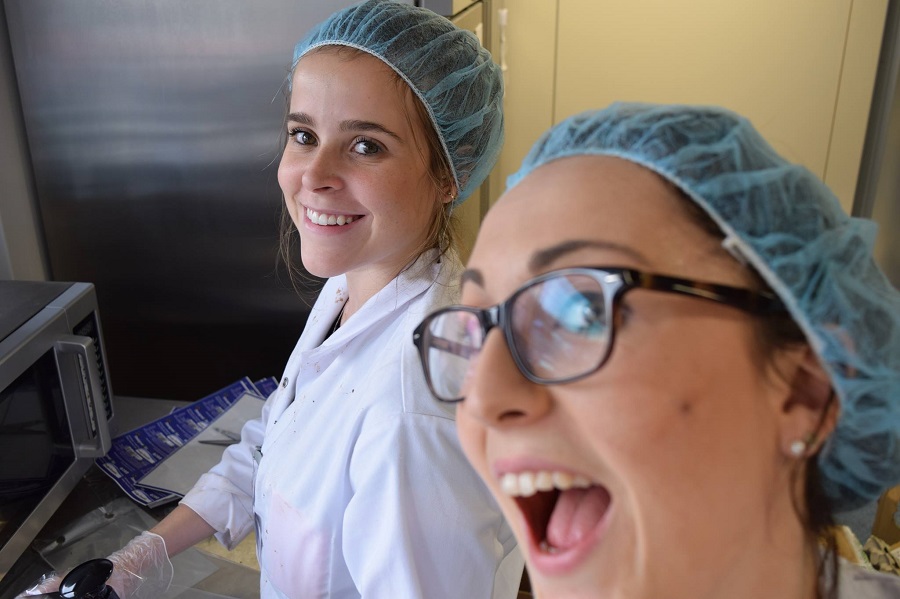 How did you initially finance Designed2Eat?
D2E has been grown completely organically. The money invested has come from my co-director (aka my father, Peter Dickinson!) and my student loan.
How do you spread word about what you do?
To date, I've mainly spread the word through social media and online, but now that I've finished university I'm looking to do more speaking and presentation work. I love meeting new people and telling them about D2E in person. For instance, I have just come back from Italy and the lovely gentleman I was sitting next to on the flight had multiple allergies! It felt so great to be able to help him.
What does a typical day look like in the world of Charleh Dickinson?
I'm usually up at 6am and go straight into a 10-mile road cycle before breakfast and coffee. Once I'm at my desk, I attend to daily social media work for a PR and marketing company called Keep Your Fork first, then I crack on with my KUB Ltd (my dad's company) or D2E work until around 4.30pm. When I shut up shop, I cycle to and from Crossfit (another 12-mile round trip) in order to train and chill out. Back home, I will finish off some last minute jobs before chilling out and bed. I'm currently trying to learn Italian, so I usually finish the day on the DuoLingo app.
What has been your biggest challenge to date?
Wanting to do so much but not having the resources, be that capital, time or people. I have so many creative ideas and sometimes I feel like I have to go a longer way round than necessary to achieve them.
And your proudest moment so far?
Designed2Eat has done some incredible things. For instance, being featured on BBC News twice, supplying high-end events in London, and being shipped across Europe. However, what makes me so proud is when I'm at a food event and I see people's faces (particularly little children's) light up when they realise they can not only have our products, but also that they're really delicious. It makes me so happy that I can give someone such happiness in return.
Who inspires you?
My dad. He's so hardworking and so passionate about wanting to help others do better at the things they love. He works in quite a systematic and logical way, and is the best person to work with. Everyone he comes into contact with can't fail to love him too!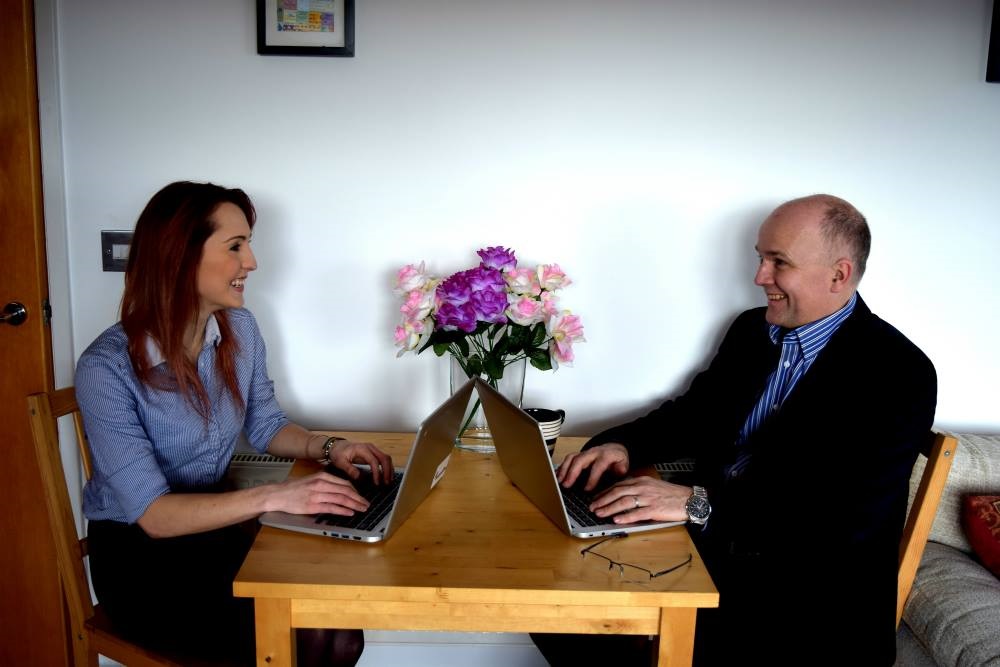 Where do you hope to see Designed2Eat in five years' time?
My goal is to introduce a bigger product range (the flavours we have developed and not yet launched) in pretty, high-quality, eco-friendly packaging, produced in a completely gluten-free factory in the UK and then being stocked in supermarkets.
How has your education contributed to your success?
I draw on my education in everything I do. I have A-levels in economics, sociology and graphics, and a degree in Food Marketing Management, which was split into three parts: business, marketing and, of course, food! Working with social media and food products means I use everything I've been taught day in day out. Plus, I've learnt a lot of life education in this time too.
What advice do you have for aspiring student entrepreneurs?
Do something you love, something that will get you out of bed even when you feel like death, and then work very hard for it. It's a long journey so you've got to be prepared to run a marathon.
And finally, if you were an animal, what would you be?
A dolphin. They are beautiful, intelligent creatures that love to have fun and work together as a team. I see them as free spirits with so many opportunities to explore the ocean.

Designed2Eat produce a range of delicious cakes that are free from dairy, gluten, wheat, egg, soy, corn and yeast, and only contain naturally occurring sugars. They are designed to support the body, enabling you to feel great whilst eating well, and can be enjoyed by anyone who wants to feel healthier, fitter, or who follows a paleo, vegan, diabetic or coeliac diet.