When James Gupta and Omair Vaiyani – both medical students at the University of Leeds – hit a revision brick wall, they didn't let it faze them. Instead, they developed their own online study tool. But what started off as a fun project one summer soon turned into a fully-fledged business with thousands of users…
Today, the Synap app is used by a huge variety of people – from accountants to doctors and more – and features over 200,000 multiple choice questions. And that's just the beginning: budding entrepreneur and co-founder, James Gupta, is determined not to rest on his laurels. Read on to learn more about the journey so far and what the future holds for Synap.
IN THE SPOTLIGHT:

Name: James Gupta

Age: 25

Location: Leeds

Degree: Medicine MbChB (final year); Health Informatics MSc (2015)
TELL US A BIT ABOUT YOURSELF AND YOUR JOURNEY TO BECOMING AN ENTREPRENEUR. HAVE YOU ALWAYS BEEN INTERESTED IN ENTERPRISE?
I didn't necessarily realise it at the time, but yes. As a kid I enjoyed simulation games like Theme Park and SimCity which were all about starting something from scratch and strategically managing your resources to grow them into an empire.
When I was a teenager, I learnt how to code and started developing websites for various companies. I also set up my own website selling custom iPod accessories. It was nothing huge, but it fulfilled the same part of me that wanted to solve problems and build things.
In my second year at Leeds, I started a company with two other students called JumpIn, which was a taxi booking and sharing app. It was a lot of work – and I was the sole technical founder on the team -but it paid off immensely, eventually being acquired. It taught me a lot about entrepreneurship and 'lean startup' methodology along the way.
WHERE DID THE IDEA FOR SYNAP COME FROM?
Synap came out of a problem my co-founder and I experienced all the time as students. We were expected to remember vast quantities of information in a short period of time, and the methods we were taught to use – reading over and over again through textbooks or rote learning notes – were incredibly ineffective, inefficient, and frankly boring.
So Omair and I started to write short, multiple-choice quizzes (MCQs) and challenged each other to take them. It became a fun, bite-sized and social way to study, and quickly grew in popularity with other people in our year. That summer – as I still knew how to program (it's like riding a bike) – we developed the idea into a fully-fledged mobile app.
We just put it out there for fun – but even without any real marketing, the app received 15,000 downloads in 6 hours! This told us that we'd obviously tapped into something much bigger than we realised, and since then we've continued to iterate and improve on it based on feedback from users and ourselves.
HOW DID YOU PROGRESS YOUR BUSINESS FROM IDEA TO REALITY?
Because Synap grew so seamlessly from a hobby product into a funded business, it's really hard to identify the point where it became a 'reality'. There have been a series of significant milestones in our history: from launching the first app, to achieving 15,000 downloads, to winning funding from Jisc, being selected for an Enterprise Scholarship from Leeds University, and most recently successfully hitting our £200,000 crowdfunding target – and it's incredible to look back on those and see just how far we've come, and speculate what the next milestone might be!
HOW DID YOU IDENTIFY YOUR AUDIENCE AND MARKET TEST YOUR PRODUCTS?
One of the key reasons Synap has been so successful is that we have always been, and remain to this day, superusers of our own product. Synap was born out of a desire to solve a real problem in our own lives, and I'm not exaggerating when I say that I rely on it every year to get through my own exams. We have the fastest iteration cycle in the world because we'll be using Synap to revise, and if we see something we don't like or have an idea to make it even better, we'll switch into development mode for a bit, tweak it and then jump back into revision!
It's a significant advantage because it results in a product that is field-tested and ready for real world usage. Too many companies – from startups to corporates – develop their products in a vacuum, and are surprised when they aren't accepted in reality. Synap's never had that problem.

How has crowdfunding impacted on your business – and how did you make it work for you?
Before our crowdfunding round, we'd had less than £10,000 in funding via grants from educational technology charity Jisc and Spark, the University of Leeds' enterprise scheme. Raising £200,000 was a huge step forward for us, and is really the clearest defining point between us running Synap as a hobby, and running it as a business.
We ran the campaign pretty much full time for three months – there's a lot of preparation that goes into planning a crowdfunding campaign and the pitches that succeed are the ones that leverage their personal networks effectively and generally put in the legwork to make it happen! We set up events to generate interest, engaged with PR, made heavy use of social media, and had regular calls with potential investors – it was an intense period but it paid off in the end!
WHAT are your plans for the immediate future of synap?
We've committed some of the money towards development milestones for the mobile app, and over exam season this year we had a very positive public beta lanch of the website that saw around 600 people a day coming to use the site! Over the next few months we're preparing some really exciting new features and polishing existing ones ready for a full public launch in September 2016.
During this academic year, we'll be marketing to attract paid users by offering professionally-written MCQs from the worlds leading educational publishers, with a view to raising a Series A investment round in 12 months time that would let us expand internationally.
what has been YOUR PROUDEST MOMENT SO FAR?
I'm always proudest when I see or hear students' own stories about how they've used Synap and how it's helped them through their own studies. We're lucky as an education company in that students actually tweet and email us saying how much they enjoy using it: this is great to see, because it means we're doing something right.
and WHO INSPIRES YOU?
Trent Reznor of Nine Inch Nails – he has a ruthless commitment to perfection in his music, and constantly explores new business models in terms of the distribution of it. I love his attitude and dedication to what he does.
My parents have been a huge inspiration, too: they've always had an entrepreneurial streak, and looking back there were so many lessons I learnt from them growing up, both at home and by working in their business (a GP practice) over the years.
WHERE DO YOU HOPE TO SEE synap IN FIVE YEARS' TIME?
I think Synap has the potential to become the world's de-facto platform for creating, publishing and distributing quizzes. I genuinely believe that it's already the most powerful and intuitive platform of its kind, and now we just need to spread the word and keep innovating on the platform to help students learn more in less time.
5 years from now, who knows? But I believe we have the potential to become a major player in EdTech, so watch this space!
WHAT ADVICE DO YOU HAVE FOR ASPIRING STUDENT ENTREPRENEURS?
Running a business whilst you're at university can be very tough, so make sure you really think about your plan, and whether it's worth holding off for a few years.
That said, to an extent there will always be a reason not to start a business: if it's not university, perhaps it'll be a job, mortgage, family or arthritis in the future! So if you've got an idea and you want to pursue it, don't wait around for someone to tell you it's okay – just go for it!
AND FINALLY, IF YOU WERE AN ANIMAL, WHAT WOULD YOU BE?
One of my parents' dogs. Those things have the easiest life imaginable.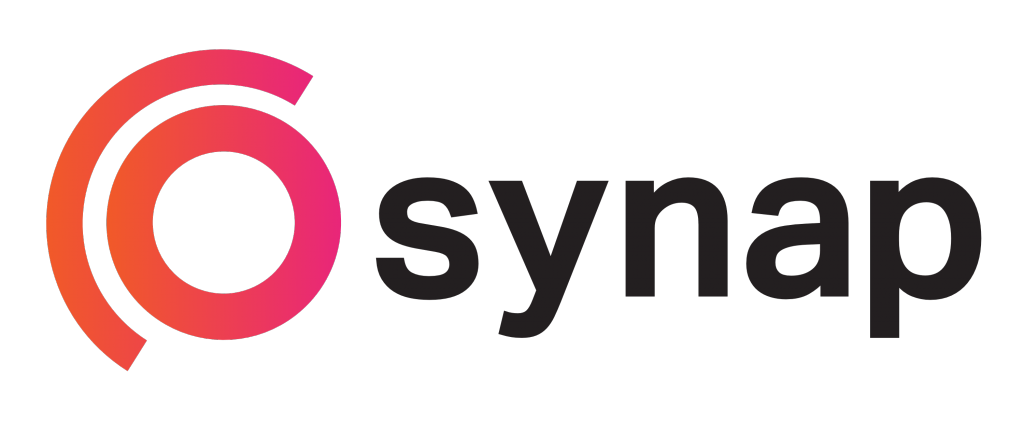 Synap is an innovative, interactive e-learning platform through which students and professionals can create, practice and share Multiple Choice Question (MCQ) tests. No longer does studying have to be long-winded or boring: with Synap, you can learn more in less time – it's fun, fast-paced, and free!