Too busy to browse for a brunch spot? Too harried to hunt for a hotel? Never fear: Angelica Malin, editor-in-chief of wildly popular lifestyle magazine, About Time, is here.
The online magazine, which covers a wide range of topics – from food to travel to fashion and beauty – aims to preserve the precious time of its readers. Articles are even tagged with a handy 'read time' icon, allowing you to pick and choose according to your schedule. Though initially aimed at busy young Londoners, Malin's editorial offering now reaches over 80,000 people in 163 countries.
Forget getting to know London's 'Hottest New Openings' or 'Best Bars' for now, though – it's about time you met Angelica Malin…
 In the spotlight:

Name: Angelica Malin

Age: 25

Location: London

Degree: BA (Hons) in English and Drama at Bristol University
Tell us a bit about yourself and your journey to becoming an entrepreneur. Have you always been interested in enterprise?
I wouldn't say I've always been interested in enterprise – I was never that kid making small change selling lemonade on the street, but I've always been a 'projects person'. I love having a project to sink my teeth into, and something that occupies my mind constantly. About Time started as a project and has turned into a business, but it was always the passion behind the idea that kept me going.
I studied English and Drama at Bristol University, and although this deepened my love of literature, I'm not sure it totally prepared me for what came next. I always had side jobs throughout university, from running on TV sets to presenting work and shifts in magazines, and that's what really inspired me. At Bristol, I won a £1500 grant from Bristol Basecamp with my best friend to work on our own business concept over the summer. We started a 'conceptual cake company' – we couldn't really bake (fatal flaw) but the experience of building something from scratch, selling, working on marketing and a business model, was invaluable. I owe Bristol a huge amount for that.
Where did the idea for About Time come from?
Have you ever gone on a website looking for something to do in London – a new restaurant or a date idea – and been overwhelmed by choice? That's so London. We're so overwhelmed with options and choice that sometimes you just need someone to sift through it all for you and say 'this one thing is worth your time'. Time is how you spend your love, after all.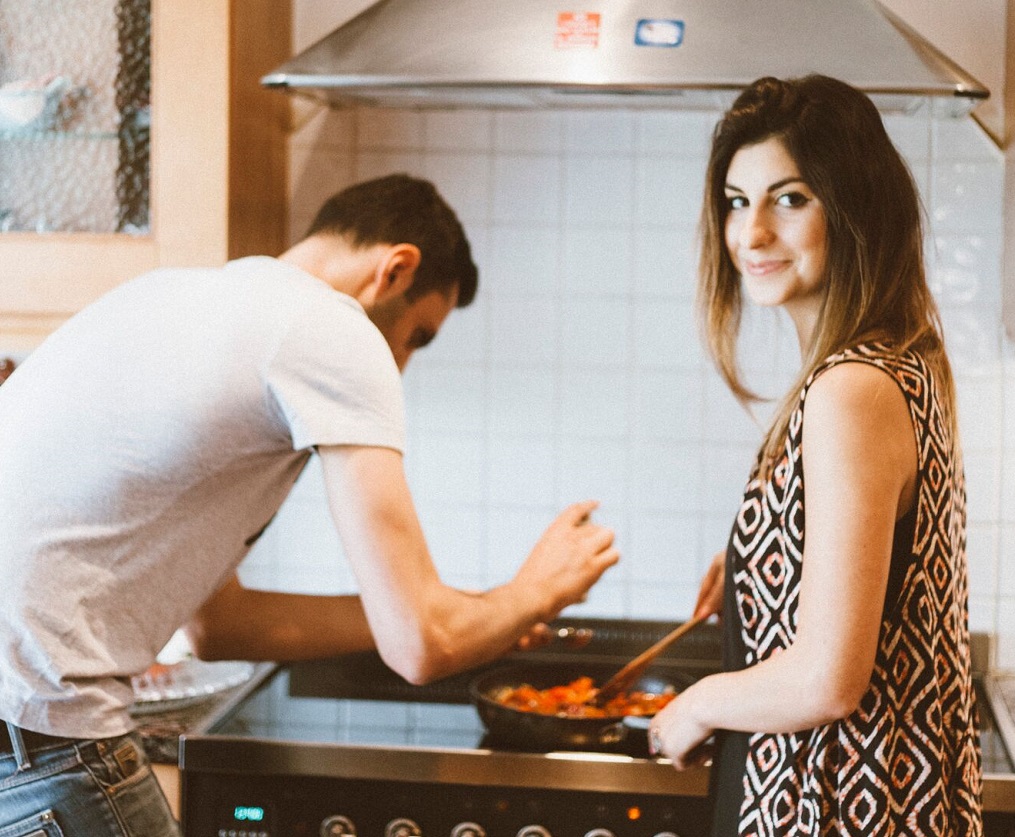 How did you progress from business idea to reality?
The first thing I did was hone the concept: what was About Time? What kind of articles would we write? How regularly would we publish articles? Who was our target reader? What would the website look like? The visuals are such a huge part of a magazine, and my first job was designing the look and feel of the website with our agency, Verb Brands. From there, I helped with the build of the website, started our social media channels, found freelancers to get involved and began a content strategy. I worked on my own for the first few months, before beginning to build a full-time team. It's been quite the whirlwind, but one step at a time.
How did you identify your audience and market test your products?
We didn't really! We just looked for trends in what kind of content was popular on the website and starting running more of that. Simple, really. I watched it grow day by day, and then one day I turned around and we were reaching over 80,000 people a month in 163 countries.
You have a huge following on Twitter. How crucial have you found social media to the success of About Time?
It's huge! It's a great way to interact with our readers and find out what content is really popular.
Twitter has always been a huge source of traffic for us, around 70%, and it's the one we update the most throughout the day. I think people just really love photos of food! Although Instagram and Pinterest are very pretty to look at, in terms of pure conversion, it's just not the same for us. I will fight going on Snapchat for at least another decade.
About Time isn't just a magazine – you also host events. How did this come about?
We just felt like we were becoming keyboard warriors, and we wanted to meet our audience! So we started putting on reader events geared towards the kind of women we felt read the website – intelligent, switched-on, curious, foodie, entrepreneurial. They've sold really well so I guess we were right! At the moment, we're working with D&D London on a female empowerment series – hosting a number of 'how to' brunches at some amazing venues around London, including German Gynamisum, Sartoria and 100 Wardour Street, on everything from how to crack social media to how to build a personal brand.
What topics or trends get your pen twitching with excitement?
I love food trends in London. At the moment, I'm really into small plates dining, such as ceviche or Japanese-style cuisine. Well-carried-out fusion cuisine is so exciting – I love Nikkei cuisine, like that at Chotto Matte. If you haven't tried ceviche, you must visit Casita Andina in Soho: Martin Morales really knows his stuff when it comes to Peruvian food!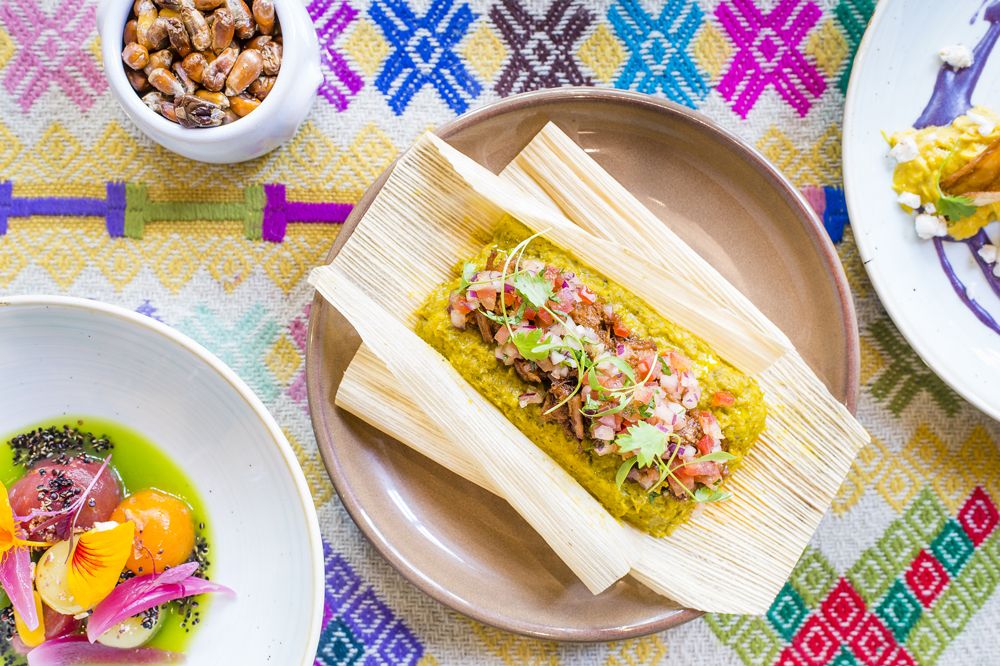 What does a typical day look like in the world of Angelica Malin?
My days vary so much – it's crazy. If I'm in the country (I travel two to three times a month, often to write about new destinations, resorts or hotels), then I'll start the day with a workout class – at the moment I'm loving TRX at Heartcore. I'll walk to our office in Camden, probably sending emails as I go, and make sure to eat a huge bowl of porridge with nut butter and banana when I get in. My work varies hugely day to day – this might be writing content, editing, organising events, working on the business or planning. So much planning. Although there's lots of love for creative projects, it's all a lot of admin – invoices, spreadsheets, to-do lists… My lifestyle is surprisingly unsexy.
In the evening, I'll probably go out and review a new restaurant in London (I eat out five nights a week, and lots of lunches and breakfasts too: it's part of the job!) and crawl into bed just before 12, if I'm lucky. Some days are totally different though – I could be on the radio, taking part in a shoot, hosting an event, trying out a new beauty treatment, or just hiding under my duvet.
What has been your biggest challenge to date?
The actual running of a magazine is quite the challenge! It's relatively easy to start a website, but maintaining it with fresh content every day, making sure it's current and interesting, and trying to turn it into a business at the same time, that's quite the task. And of course, no-one prepares you for when big stuff goes wrong and suddenly you feel so alone. But that's business – you choose highs and lows over monotony, and it's a real drug.
What has been your proudest moment so far?
That's tough to choose, there's been so many! I was nominated for Red Magazine's Women of the Year in the Start-Up category, and that felt pretty amazing. We've also had some big interviews this year, including Gordon Ramsay, Jamie Oliver and Michel Roux Jr., so I'm a pretty proud bunny all round.
Where do you hope to see About Time in five years' time?
A bigger team, a bigger office and an international magazine – I would love to set About Time up in New York or Miami, somewhere where they love avocado on toast and reformer pilates, too. That would be the dream.
And finally, if you were an animal, what would you be?
A unicorn. Does that count? I love unicorns.

About Time is 'your friend in the know': an online lifestyle magazine designed to help busy people find the best new experiences and places to try. With sections including travel, fitness, food, and more, About Time aims to give you more time to enjoy the pastimes you love.