When Archie Hewlett left school with a score of top grades and a place at Durham University, his future seemed set.
However, his frustration at being unable to find suitable shoes for an event led him down a very different path – one that would result in him turning over a seven-figure sum, and seeing his shoes on Oscar-winner Eddie Redmayne, before he'd even entered his twenties.
In a rare moment of peace in the midst of A/W planning, we caught up with the accidental shoe designer and director of Duke & Dexter to find out how he has taken a traditional product and reinvented it in order to create a hugely successful global brand. Best foot forward, Archie!
In the spotlight:

Name: Archie Hewlett

Age: 22

Location: London

Degree: Turned down a psychology degree at Durham University to pursue Duke & Dexter
Tell us a bit about yourself and your journey to becoming an entrepreneur. Have you always been interested in enterprise?
I've always liked the idea of running my own company – alongside everyone else I'm sure! – but it was never something I had planned to do. I think anyone with a business mind will always want to explore possibilities, but Duke & Dexter was more something which developed into a business over time, rather than a light bulb moment that I threw myself into immediately.
Where did the idea for Duke & Dexter come from? How did you progress from idea to reality?
Just before I was due to start at Durham University, I attended a black tie event to which I wanted to wear a traditional yet contemporary loafer, without spending an unnecessarily large amount on such a shoe. Unable to find something suitable, I chose to have a bespoke pair made, and couldn't believe the attention garnered!
I didn't have a clear plan of what I wanted to do as a career and had been employed as a recruiter in my gap year. However, each time I wore my bespoke loafers, people asked where they could get a pair, and I soon recognised a gap in the market for a luxurious yet affordable smart shoe which could be versatile and styled to all occasions. I thus decided to launch Duke & Dexter, rather than taking up my place at university.
A huge decision, Archie! How did you know Duke & Dexter was going to be a success?
I didn't. And I think anyone in any industry, especially retail, has to keep constantly evolving and bettering themselves to stay relevant in an ever-changing landscape. In the fashion world, you're up against a pool of talented, ambitious people who all have as good a chance of making it as you. Long hours, dedication, and a solid product seems to be the winning formula.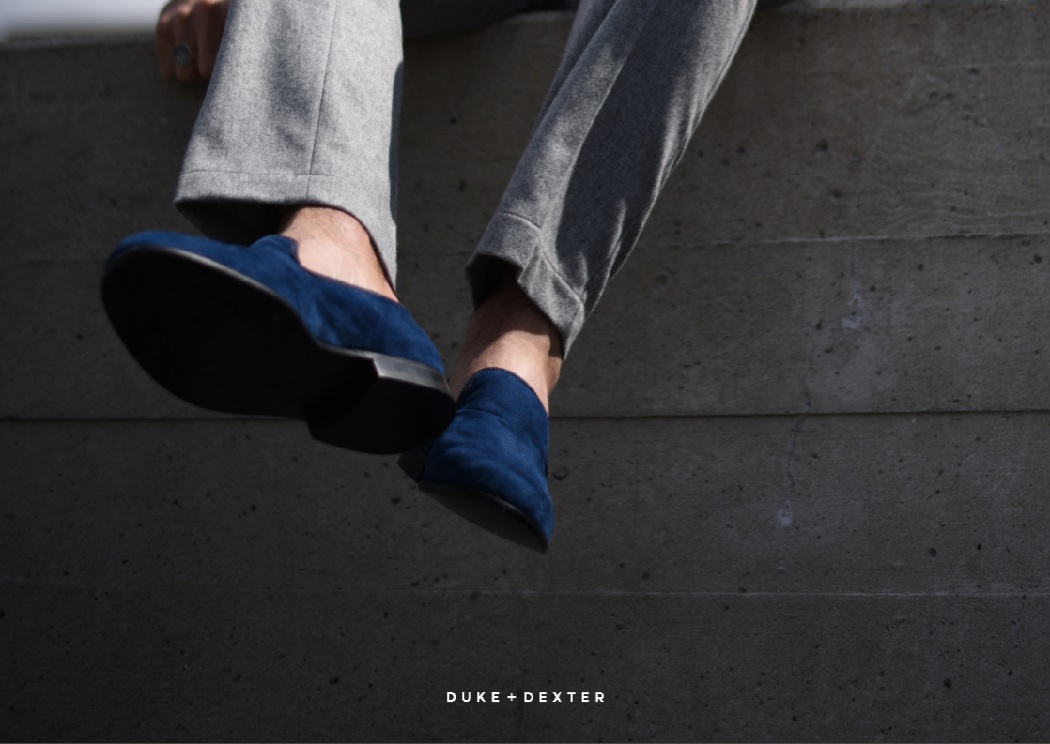 How did you identify your audience and market test your products?
We actually did it the other way around. We only specialise in one thing because we know we do it well. As a result, we have built organic loyalty and support from a diverse crowd, rather than targeting one type of person. We design for those who are comfortable creating their own looks rather than obeying the latest seasonal fashion. The uniqueness of our shoe, alongside the comfort and commercial price, generates strong demand from a varied demographic, which is amazing to see. Therefore, by staying true to the brand's values, our following seems to have snowballed – without having to surrender our ethos to become more commercial within the market place.
How did you initially finance Duke & Dexter?
I began with £5000, which was spent very cautiously and only when absolutely necessary. I've always been realistic with margins and am careful with spend. It seems small in relation to what we're doing now, of course, but at the time it was extremely daunting. Luckily we've managed to grow ever since without needing to find financial support, thanks to global demand for each and every new style released.
Your shoes have a whole host of celebrity fans, including Eddie Redmayne, Justin Timberlake, Ryan Reynolds and Poppy Delevingne. How do you reach out to such influencers and, more generally, how do you make sure you stand out in an incredibly competitive marketplace?
In 2015, I had contacted Eddie Redmayne's stylist and she requested a pair of black D&D's for him to potentially wear at an upcoming major event. To enhance our chances of having the shoes selected, we had them made bespoke with Eddie's initials embroidered in very small detailing across the heel. Eddie then wore them to the Oscars when accepting his award for the Theory of Everything, which was a huge milestone for the label. Not only was he on the world's stage, but to be competing with major brands showcased on the same evening was a big turning point.
From there, word spread and we've built a strong reputation in good circles. Whether a celebrity or not, I think people just genuinely support what we're doing and have a lot of respect for our originality – that's key.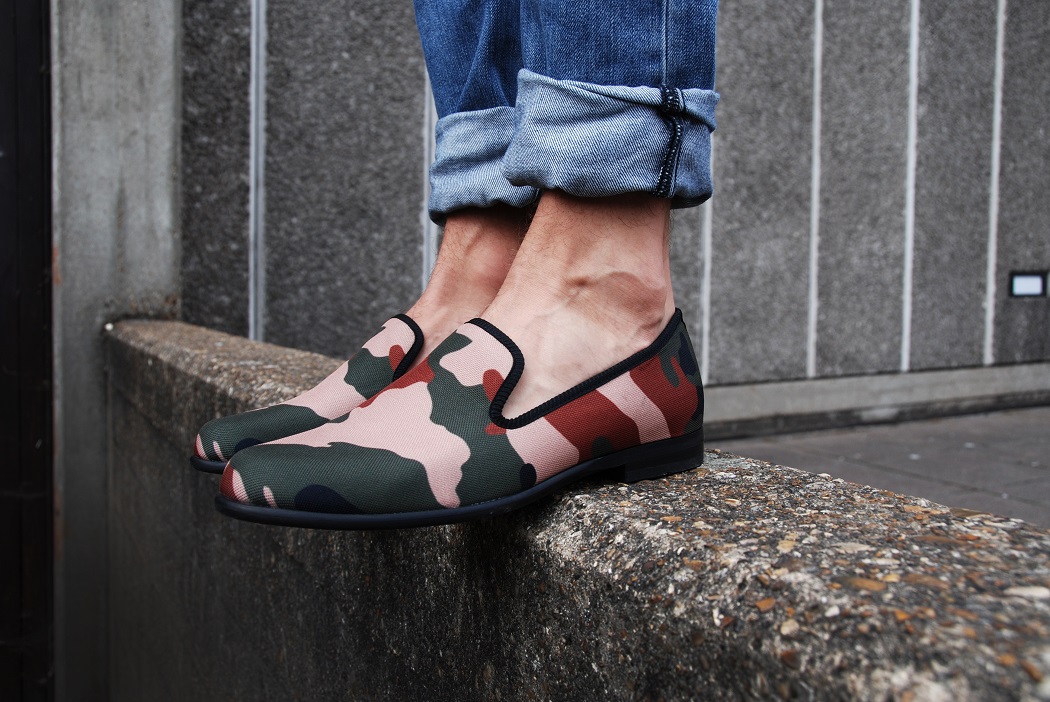 What has been your biggest challenge to date?
Right at the beginning, I had a lot of time and little money, and therefore had to spend a huge number of hours emailing and calling around to find suitable suppliers, both for distinct materials and the manufacturing itself. Furthermore, I had to appreciate that just because we were seeking quality, that was no guarantee we would get it exactly right from the start. It would be very unusual to get perfect products first time around and, if you do, there will always be room for improvement.
And your proudest moment so far?
When we started to manufacture our shoes in England earlier this year. We wanted to support British trade and craftsmanship, which is now a dying talent. The UK has lost a lot of trade to overseas manufacturers, placing further importance on what we're doing and who we are as a company. There is a unique charm that comes from English style and we wanted to represent that through our product.
Where do you hope to see Duke & Dexter in five years' time?
We are soon launching our children's range in Harrods and Selfridges, shortly followed by re-introducing our women's collection. We are also due to open a store in Covent Garden later this year. Having always used our online platform as our store front, the launch of a London location will give our clients the opportunity to have the physical experience of Duke & Dexter, on top of access to clients who simply do not shop online.
Looking at the next few years, we will continue to cement our global presence, expanding worldwide so consumers can buy at local suppliers.
What advice do you have for aspiring student entrepreneurs?
Be cautious with spend and take your time. It's easier to make quick money, but persistence and dedication to building a strong foundation will always be more beneficial.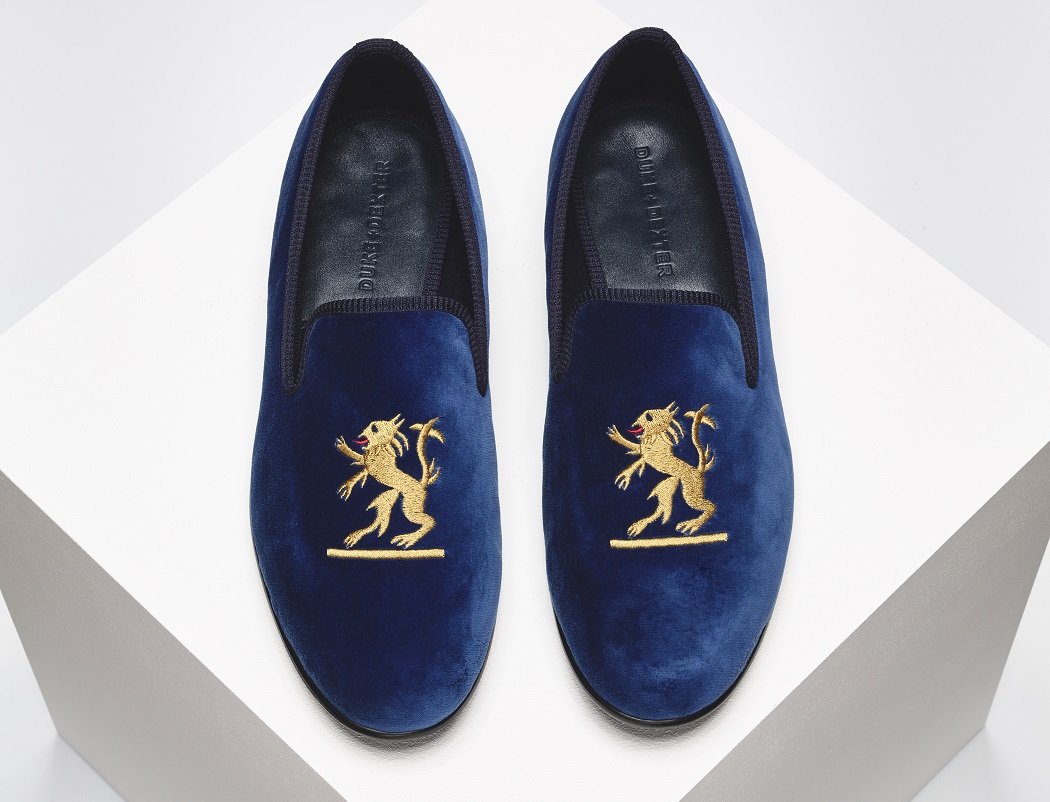 Designed in London and handcrafted in England, Duke & Dexter is a footwear label specialising in premium loafers for those who appreciate modern, functional, and spirited apparel. Since launching in 2014, Duke & Dexter has achieved international recognition, selling to over 100 countries worldwide and being stocked in some of the most reputable retail stores including Liberty, Fenwick, Selfridges and Harrods.