In 2015, 4.5 million deaths occurred in the first year of life – and in some developing countries in Africa, as many as 55 out of 1000 babies suffered this fate (five times as many as in Europe). Entrepreneur and design engineer Malav Sanghavi is determined that limited access to facilities should no longer be a barrier to neonatal health.
Malav's fantastic, pioneering invention – LifeCradle – is a low-cost baby incubator made from cardboard. The incubator provides the baby with basic neonatal care for the first few days of its life; after this time, the bottom part can be gifted to parents to use as a rudimentary cot.
With a commitment to philanthropy at the top of his list, and a wide range of design experience in fields ranging from retail merchandise to automobiles (and, of course, medical equipment), the future seems bright for this gifted entrepreneur. Keep reading to find out how LifeCradle was developed – and what medical challenges Malav hopes to conquer next.
In the spotlight:

Name:  Malav Sanghavi

Age: 26

Location: London

Degree: MA/MSc in Innovation Design Engineering at Imperial College London
Tell us a bit about yourself and your journey to becoming an entrepreneur. Have you always been interested in enterprise?
I was brought up in a business-minded family – since my childhood I have always seen and tried to understand how a business works. Running a company of my own always fascinated me and thus it became my goal.
I did my undergrad as a product designer at the National Institute of Design in India. Throughout my undergraduate course I worked on different types of user-based projects (automobile design, game design, commercial products, products for special needs, retail merchandising, etc.). During this journey I developed empathy towards designing products that would impact the lives of the users and – in turn – society.
My design philosophy changed hugely after I enrolled in the Innovation Design Engineering course at the Royal College of Art and Imperial College London. I realised what kind of facilities and services were freely available here, in turn realising what was missing in the developing world (like my home country, India).
 
Where did the idea for LifeCradle come from?
My cousin's daughter was kept in an incubator when she was born. This was crucial for her survival and we were fortunate enough to have access to these facilities as we were located in a developed area of the country. This made me start thinking about what would have happened if the child was born in a village of Uttar Pradesh in India. I started looking into few facts and found that:
3 million children die within one week of their birth every year.
According to WHO, 99% of newborn deaths occur in middle and low income countries.
My inclination towards designing in the field of healthcare made me look at the facilities available to a patient here in UK. This gave me an idea of formulating a solution that would provide effective neonatal care at grassroots level in developing and underdeveloped countries, like India, areas in Africa, Latin America, etc.
How did you progress your innovation from a concept to a reality?
I conducted an intensive period of field research in India, discovering that India's healthcare service has facilities to aid birth at grassroots level but that it lacks infrastructure for neonatal care of premature and underweight infants. There were two major reasons for that: a) the huge costs associated with providing such facilities at every healthcare centre, and b) an inconsistency in available electrical energy, which would be required to run medical equipment at these setups.
I gathered a team and took advice from experts from the field of neonatal care, public health workers, etc. and developed a low-cost baby incubator: LifeCradle. LifeCradle provides the most basic functionality necessary for survival in the critical first days of a baby's life – such as warmth, a clean environment, and monitoring.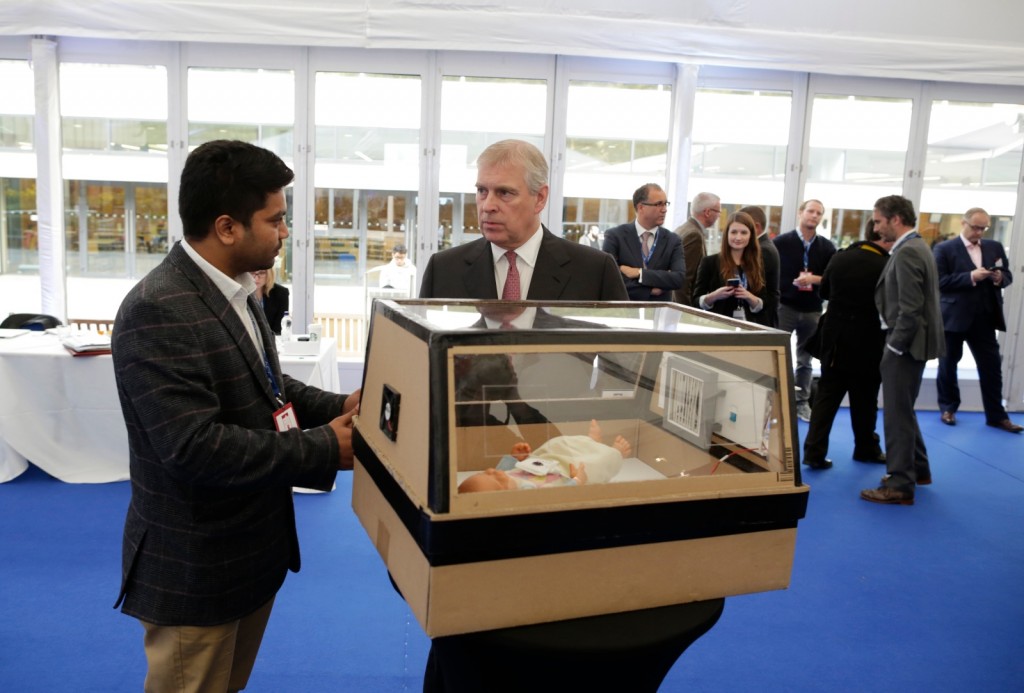 How have you funded your work?
The basic funds were provided by Imperial College's Advanced Hackspace and then, further down the line, additional funds were provided by Imperial College's Student Union (via grants for social enterprise). We are currently looking at raising seed investment to finance further product development.
What are your plans for LifeCradle?
LifeCradle is a social enterprise and we foresee the price of LifeCradle to be around 90% cheaper than existing incubators in the market. We are working on collaborations with organizations like WHO, UNICEF, the Red Cross, and the Bill and Melinda Gates Foundation so that we can set up low cost neonatal intensive care units at places where such facilities are not currently available.
Innovation is not exclusively about making profits or disrupting the existing market! It should also aim to impact on society by bringing change. My goal is to have implemented LifeCradle in Africa, South America, and other underprivileged areas of the world by 2025 – thereby substantially reducing the local infant mortality rate.
What has been your proudest moment so far?
There have been couple of proud moments throughout the journey of LifeCradle: such as being one of the winners of Pitch@Palace organised by The Duke of York, HRH Prince Andrew, and being named the most promising start-up at the Oxford BioStars Competition. Most recently, I was invited to be a speaker at the United Nation's Youth Symposium at the Vatican.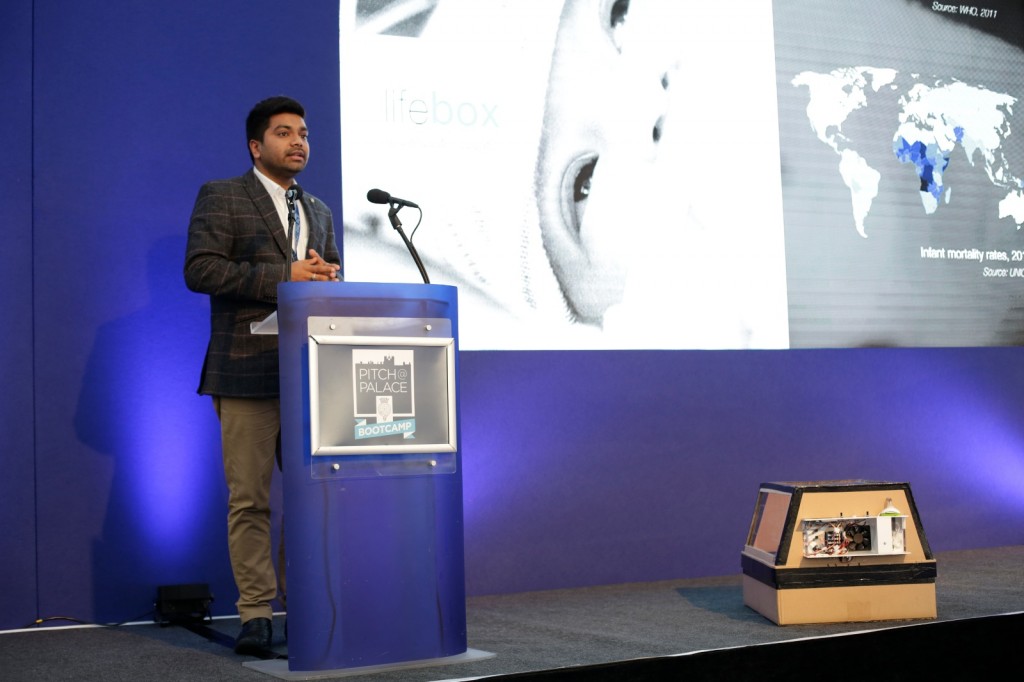 Who inspires you?
Andrew Carnegie.
Where do you hope to be in five years' time?
I plan to be a serial entrepreneur and have different start-ups innovating in different areas of the medical field. I aim to bring changes to existing systems and work towards the betterment of society.
What advice do you have for aspiring student entrepreneurs?
Go into the field. Going into the field is the most important part of developing a business and most start-ups fail to validate their ideas. Experiencing the problem first hand gives a completely different approach to the project. Understanding the needs of your audience and witnessing those critical problem areas is crucial to creating a perfect solution.
And finally, if you were an animal, what would you be?
A panther!
From all of us here at Crowdfund Campus, thank you for your time, Malav: it 's been a pleasure. If you enjoyed Malav's story as much as we did, do keep checking back for more real-life entrepreneurial inspiration –  we publish new profiles on a regular basis.