How many times have you returned from the supermarket to find you forgot the garlic. And the tomatoes. And the absolutely essential, recipe-depends-on-it crème fraiche?
Guilty as charged – but not anymore.
Whisk is a smart food app that helps you decide what to eat – and ensures you don't forget any of the vital ingredients. By understanding your taste preferences, dietary requirements, and where you like to shop, Whisk uses Artificial Intelligence to recommend recipes to you, as well as save the products you require in your grocery list. No more scratching your head for a dinner party winner or forgetting that crème fraiche: this tasty technology has over 300,000 recipes, and knows exactly the one you want to cook tonight.
Read on to meet foodie founder, Nick Holzherr, and find out why, following an appearance on The Apprentice, this ideas man is no longer in the firing chair but the hiring chair.
In the spotlight:

Name: Nick Holzherr

Age: 30

Location: Birmingham

Degree: Aston University: BSc International Business and Modern Languages (2009), DSc Enterprise (honorary) (2016)
Tell us a bit about yourself and your journey to becoming an entrepreneur. Have you always been interested in enterprise?
I started my first mini-enterprise at the age of 10, when I collected lost golf balls at my local course and sold them back to golfers. I also ran my own micro web-design agency at 15, designing websites (including an eCommerce shop) for people locally.
At 18 I was determined to become an investment banker, until I spent a placement year at Deutsche Bank in Frankfurt. Thinking back, this was great fun, well paid, and taught me a huge amount about how to run business processes properly. The problem was that I was too impatient to work my way up the ranks, and I wanted to have more of an impact on something.
I started Co-Go Coffee instead of taking Deutsche Bank up on their job offer, turning down a few other companies as well (I didn't fancy selling pharmaceuticals on Glaxo Smith Klein's graduate programme, or joining Accenture). Co-Go was an idea I had whilst working at Deutsche Bank; the concept was to sell ethical coffee out of paper cups with advertising on the side, making money from coffee and advertising at the same time. Unfortunately, while the business made enough money to return a £20k loan to HSBC, the economics were flawed, and I saw pretty quickly that it was neither going to make a difference in the world, nor make me happy.
Where did the idea for Whisk come from?
The idea for Whisk was born at a hackathon when, along with my co-founder Craig, we started thinking about the grocery space and the opportunities we saw coming up. Both Craig and I are huge foodies, so it was great fun. I was taking part in lots of different hackathons (via Launch48 and StartupWeekend) at the time, coming up with proof of concepts – something I really enjoyed. I couldn't get the Whisk idea out of my head, and Craig and I kept thinking of ways to make it better.
You appeared in series eight of The Apprentice, making it to the final. How did this help you progress Whisk from business idea to reality?
One of the requirements of The Apprentice is to write a business plan. When I reflected on all my ideas, I decided that Whisk had the best potential to make it really big, so I wrote a business plan over a few weeks and submitted it.
How did you identify your audience and market test your products?
Before writing a business plan for Whisk, we spent about a year building prototypes in our free time and testing them on different recipe websites. Craig had a full-time job consulting, and I was running another startup, so it's something we would spend our evenings and weekends building and testing. We learnt a lot about customer acquisition and what did, and didn't, work.
How do you spread word about what you do?
One of the key things we learnt in our testing was that getting people to look at our service was the hardest thing! So, we built that right into our model. We would work with recipe publishers who had existing traffic and add Whisk directly into their content. We'd also work with existing grocery retailers, so all we were doing was linking the two. It ended up working pretty well.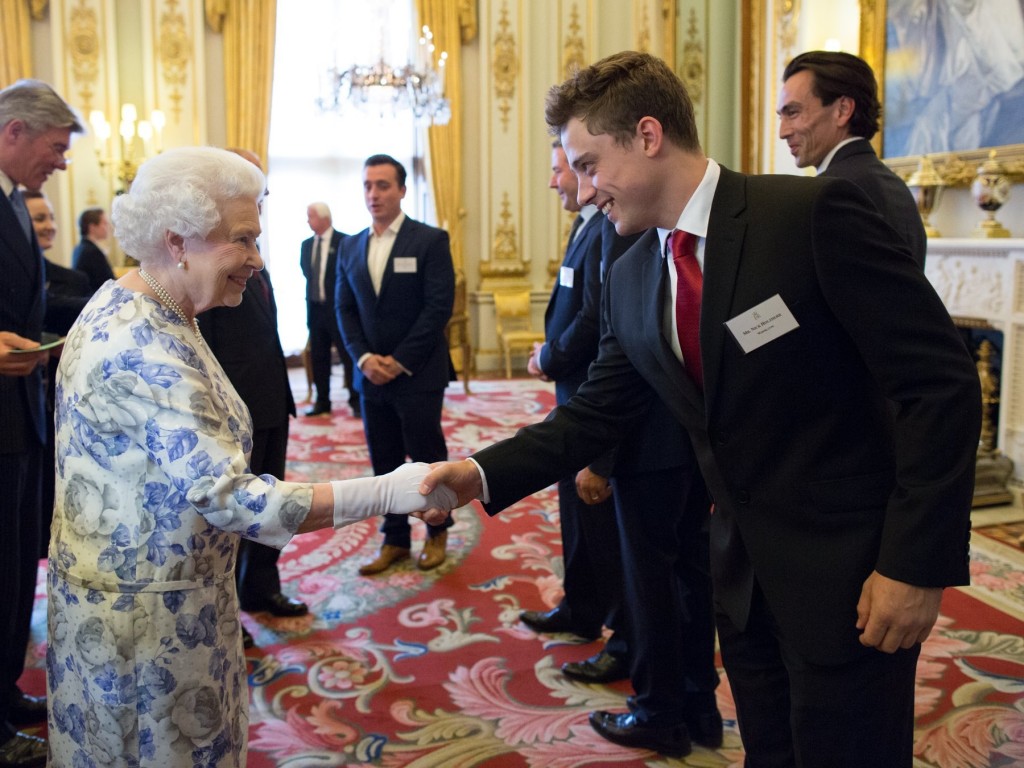 You've been talking about venture builders recently. What are they?
I've always been fascinated in investing in a portfolio of businesses and imagined that would happen once I sold my first company. The problem is that great business ideas coupled with great founders are rare. I meet some great founders, and come across some great ideas – but often not together. I had been reading a lot about venture builders and I realised that this model – where I can shape each venture and hire the team/founders – is much more appealing to me (I'm particular about the ideas I like, and how they should be implemented).
At the start of 2016, I had an opportunity to use the Whisk team's expertise to start looking at other opportunities – and I thought, let's establish a venture builder. In the last month we've started talking about the first venture to come out of this: a product called Air.
This sounds fascinating! Tell us more about Air.
I've run businesses since 2009 and have always been frustrated with all the admin that comes with this: crucial if you want an effective team, but a drain on time. At one point I hired an office manager to help, but that's a really expensive (and, for us, inefficient) way of solving the issue. So I started looking for a software product to handle the HR admin – the stuff that was taking up most of my time. I found solutions, but they were poorly designed and I thought I could definitely do better.
Air basically saves business owners time. At its core it handles absences (holidays, sickness etc.), centralises employee records, stores company information, and gives people smart notifications for important dates in their company. Air also has an app store where admins can choose what to install: anything from handling expenses and pensions to employee engagement. There will be more than 50 apps when we're done. It works like your phone: you get the basics when you turn it on and can then choose how to customise it. The result is a simple core which grows with you and your requirements.
What does a typical day look like in the world of Nick Holzherr?
Sometimes I start with a breakfast meeting at 7 or 8am to cover progress on a project. Otherwise I'll get going at 8.30am by writing a prioritised plan for the day on paper; I think this is essential and it only takes five minutes. The other fixed part of my day is a daily "standup" meeting, which we do virtually. Everyone dials into a video conference to update what they're working on, ask questions, and clarify plans.
Every Tuesday we have an hour's "Roadmap Meeting" where we prioritise (or confirm priority on) all our high-level tasks. We've found this meeting super important – it's aligned the entire team drastically.
I spend the rest of the day working on my priorities, which tend to be sales calls, marketing tasks, reviewing other people's work, answering questions, or writing strategy docs. I'm still very hands on.
What has been your biggest challenge to date?
For me the hardest challenges are dealing with people you need to fire/let go – I hate that part of running a business. We've also had times when cash is tight, and having to slash budgets, which often involves firing people, is horrible. But it's a huge learning curve and critical to remember that the worst-case scenario isn't actually that bad.
And your proudest moment so far?
Honestly, I think my proudest moment is probably right now. We have an amazing team that's working together really well. Observing how the team is super productive and achieving great results makes me really happy.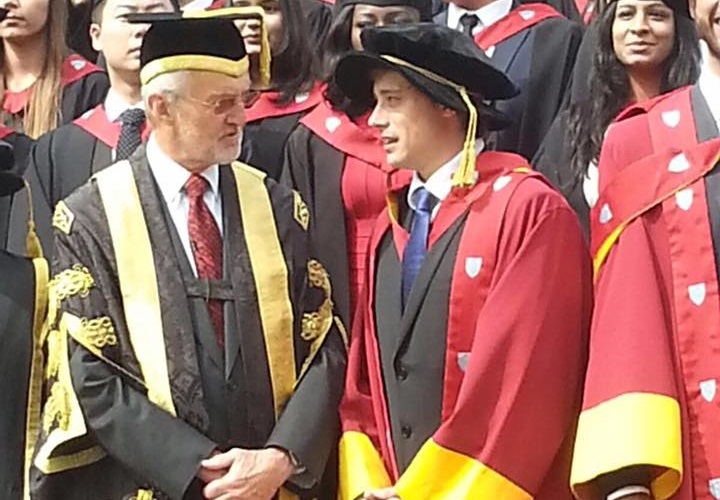 Who inspires you?
Elon Musk. I love how he's tackling huge world problems that most of us couldn't even imagine working on and being successful in his endeavours. I'm in awe.
Where do you hope to see yourself in five years' time?
I'm really excited about what we can achieve – it feels like we have a lot of momentum. I think Whisk will triple in traffic/revenue in the next 12 months, and Air will hopefully be really successful. The product looks amazing.
How has your education contributed to your success?
I think having a good education to help with writing, maths, and general business skills is important and I'd recommend university education to anyone. I do, however, also think it's important not to rely on that alone – continuous education is critical. Learn about fields that interest you and push yourself to discover new things. In today's world, it's never been easier to learn through online materials. Here's a list I recommend.
What advice do you have for aspiring student entrepreneurs?
Don't go straight for funding. To get any funding you'll need to show some early traction and potential as a founder. If you can, try to test your idea in a small, non-scalable way, making sure there's both a market and interest. If you can validate it by finding a competitor – maybe in an adjacent field, in a different country, or even in the same market – that's a good thing; it means there's likely a business in your idea.
Also, before you go for funding, ask whether you actually need it. If you don't, you'll keep ownership and control of your company, and certainly need to deal with less admin!
Most importantly, start doing something. The beginning is the hardest. Read Lean Startup by Eric Ries and follow his methodology.

Whisk is a food app that helps people decide what to eat through smart recommendations based on Machine Learning. The app – which has attracted over $2m in funding from technology investors – is partnered with some of the world's largest recipe publishers and grocery retailers in the UK, US, and Australia.