IN THE SPOTLIGHT:

Name: Heidi Neck

Location: Babson College, Wellesley Massachusetts, USA

Occupation: Professor of Entrepreneurship, Babson College
You are an influential individual within the enterprise/entrepreneurship education space. What does 'enterprise education' mean to you, and why do you think it's important?
Entrepreneurship education is about encouraging students to create – rather than react to – the future. It's important because students today are living in a world that is increasingly uncertain; and developing skills to be able to think and act entrepreneurially will help students navigate that uncertainty and even embrace and leverage it. To me, entrepreneurship is a fundamental life skill.
You have remarked that 'teaching entrepreneurship requires continual innovation, fearless experimentation, and structured chaos.' Tell us a little more about your approach – what challenges do teachers face when trying to 'think outside the box' within an academic setting?
As entrepreneurship educators we have to model entrepreneurial behaviour and create environments where students can practice entrepreneurship. People mistakenly assume that entrepreneurship cannot be taught in an academic setting. If you are an entrepreneurial professor you will find a way! If you are not, then perhaps you shouldn't be teaching entrepreneurship!
Can enterprise be included at all stages of education, and within every subject? If yes, how? If no, why not?
I think aspects of entrepreneurship can and should be included at all stages of education. But, of course, this depends on how you define entrepreneurship education. If you are more focused on the entrepreneurial mindset, then this merits inclusion at all levels. If you are narrowly focusing on new venture creation, then I don't see this being a part of all subjects.
What would you say to any institutions or academics who have still not included enterprise education within their curriculum?
I wouldn't say anything in particular, but I would start a conversation by asking why? Perhaps I can learn something from them. Perhaps they can learn something from me. Perhaps they are teaching entrepreneurship without recognising the term. Education is not about preaching or professing. It's about critical inquiry – so I would just ask lots of questions.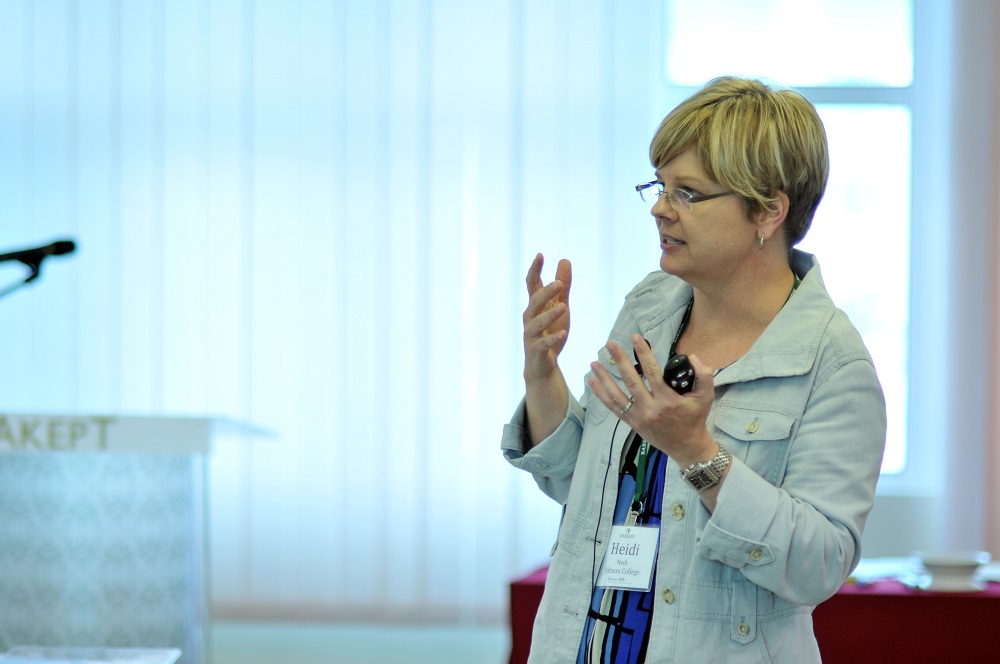 You are the co-owner of two companies – FlowDog and VentureBlocks. How have your own experiences as a business owner and entrepreneur influenced your teaching?
They are like two sides of the same coin. I need both in my life and if one side is missing the coin has no value!
There's an age-old debate about whether entrepreneurs are born or made. Can you weigh into this?
Like you say, it's a very old debate so perhaps we should stop debating. There is no scientific evidence that entrepreneurs are born, and growing evidence that entrepreneurship education is working.
Where do you hope to see enterprise education in five years' time?
I don't try to predict the future. I just hope we keep moving forward. Some thought entrepreneurship education would be a fad – but I've been doing this for almost 20 years now, so it's certainly not. As I stated previously, I truly believe entrepreneurship is a life skill. As educators we have the ability to influence those that can really change the world. We have a huge responsibility to educate students so they can think and act entrepreneurially in our complex world.
What does a typical day look like in the world of Heidi Neck?
The beauty of my job is that I don't have typical days. As I type this I'm on a plane coming back from a board meeting. I sit on the board of a private-held family business that has been in my family for seven generations. Tomorrow, when I'm back at Babson, I will welcome 20 board members from the United States Association for Small Business & Entrepreneurship (USASBE). I'm currently the president of the organisation and am hosting our mid-year board meeting on campus. Next week I'll welcome 65 educators from around the world to Babson's Symposium for Entrepreneurship Education. I'm the faculty director and will lead the four-day program where we teach other faculties how we teach entrepreneurship at Babson. After that? Well, I'll jump on a plane to China for a few days.
And finally, Heidi, tell us: if you were an animal, what would you be and why?
This is an easy one: I would be a dolphin. I love water – I'm a Pisces!