IN THE SPOTLIGHT:

Name: Thomas Dean (Tom)

Location: Fort Collins and Boulder, CO

Occupation: Professor of Entrepreneurship and Sustainable Enterprise, Kemble Family Research Fellow (Department of Management, Colorado State University)
You are an influential individual within the enterprise education space. What does 'enterprise education' mean to you, and why do you think it's important?
To me, enterprise education means teaching students the entrepreneurial mindset and a set of skills associated with enterprise development, which they can use to recognise opportunities for their own career aspirations, and develop innovative ventures that provide value to society while creating personal wealth. While most of our students will not develop new enterprises in school or immediately afterwards, our hope is that they will learn skills that will enable them to think creatively, and develop innovative solutions for their employers or for the ventures they eventually pursue. In our hyper-competitive global environment, innovation is the key to continued success, and imbuing young (and old) minds with the ability to create new solutions is at the core of enterprise education.
How did you first become involved with enterprise education?
I became passionate about entrepreneurship after observing the transformative actions of leading entrepreneurs in the history of economic development. Entrepreneurs such as Steve Jobs and Steve Wosniak created transformative products that provided tremendous value to society, and I thought that was pretty exciting. From the printing press, to agricultural harvesters, to the internet technologies of today, entrepreneurs often create incredible advances that benefit society. I pursued my Ph.D. because I wanted to understand how this happens and to encourage it in business education. At the time, there were few entrepreneurship professors, courses, or programmes. But so much has changed, and entrepreneurship education has blossomed into a transformative force, helping students build ventures that benefit society.
You are a pioneer in the field of entrepreneurship and sustainability. How much progress has been made – and what still needs to be done to support environmental entrepreneurship?
So much has happened in the last decade – it's almost stunning. This is easiest to see if you examine businesses or sectors that are arguably sustainable alternatives to traditional business models. The advent of renewable energy is a case in point, where solar, wind, and other types of renewable energy have grown by leaps and bounds. Since 2006, the share of electric power generated by non-hydro renewables worldwide has risen from about 2% to around 8%. And many of those technologies are approaching (or have reached in some areas) what is known as grid parity, wherein their costs are quite similar to those of fossil fuels. Other sectors have grown in a similar manner, including organic foods, energy efficiency, and green building. Efficient, low-pollution transportation appears to be about to take off, too, thanks – in part – to the rapid declines in battery prices and advanced hybrid technologies.
But for all these positive developments, the climb to a more economically and environmentally sustainable system is only just beginning, and we no doubt need to double or triple our efforts to avoid the worst outcomes of climate change, species extinction, and habitat destruction. While I see these trends as incredible opportunities for alert entrepreneurs and corporations, their execution is highly dependent on economic systems that reward environmentally sustainable decision-making. What is needed is what I call 'eco-institutional convergence', wherein the incentives existing in our global economic system are directed to those entrepreneurs that create a future which transcends old productive models, and creates new means of achieving ecologically sustainable value for the earth's inhabitants. The urgency of this cannot be understated, as the need to embrace capitalism and entrepreneurial action that solves our global challenges is at the heart of a vibrant global future.
For students who don't want to be entrepreneurs, what other benefits does enterprise education provide?
Let's face it: legitimacy matters in terms of how people perceive one another. One of the benefits of education is that a degree signals knowledge, competence, and capability. While some folks make it without such credentials, I'm personally an advocate of the importance of education (at least for us mere mortals). My hope is that entrepreneurship education gives students the tools of business, the awareness and confidence to pursue opportunities, and the knowledge to recognise when opportunities are worth pursuing from a personal and economic perspective.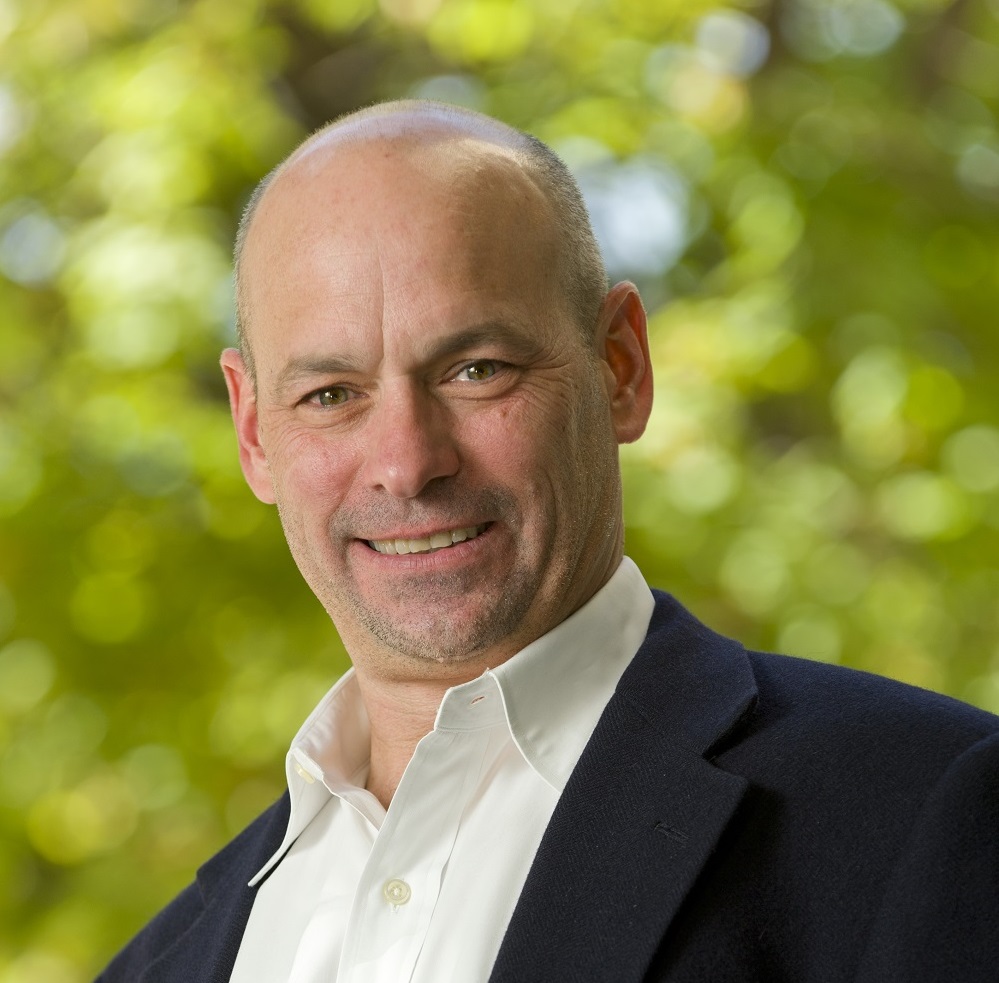 How have your experiences of working in the corporate sector (as a consultant and director) influenced your teaching?
As an academic it is always good to see how things really are and how they are done, as well as how much what we teach is relevant in terms of industry and entrepreneurship.
Where do you hope to see entrepreneurship education in five years' time?
Growing more. And there is certainly a need to instil more of an action orientation in our students. While I think entrepreneurship education pedagogy is already one of the most experiential approaches in education, I think we'll continue to see even more experiential learning. I recently spent some time with one of our local organic agriculture entrepreneurs, who is just a fantastic model of energy and enthusiasm, and has done extremely well in her efforts. Her advice to my students was 'start small and build from there'. Another entrepreneur I know calls it parlay, which means to build on your success. He is now one of the most prominent entrepreneurs in Colorado. I summarise it as 'start small, but think big', and I hope our entrepreneurship education will embrace this philosophy in the future.
What does a typical day look like in the world of Thomas Dean?
E-mail. Ugh… one of the most productive – yet onerous – things ever set on humankind! But then again, I'm slow at typing. Seriously, on my best days, I meet with teams of students in our third-ranked social entrepreneurship program, working on enterprises to try to solve global challenges. I'll often meet with a local entrepreneur or former student working on a new venture and looking for some advice or connections. And of course, there are the typical academic meetings regarding our department and/or entrepreneurship programs. Then there's e-mail. Did I mention e-mail? At some point, I head to class with bright minds that I try to do my best to educate and inspire. And of course, somewhere in there I need to write on my various research projects or on my textbook on sustainable venturing. But mostly I do my research and writing from my home office.
And finally, Tom, tell us: if you were an animal, what would you be and why?
Somewhere between a golden retriever and a mountain lion. I love golden retrievers for their spirit of happiness and cooperation, and I love mountain lions for their intelligence, agility, ambition and determination.